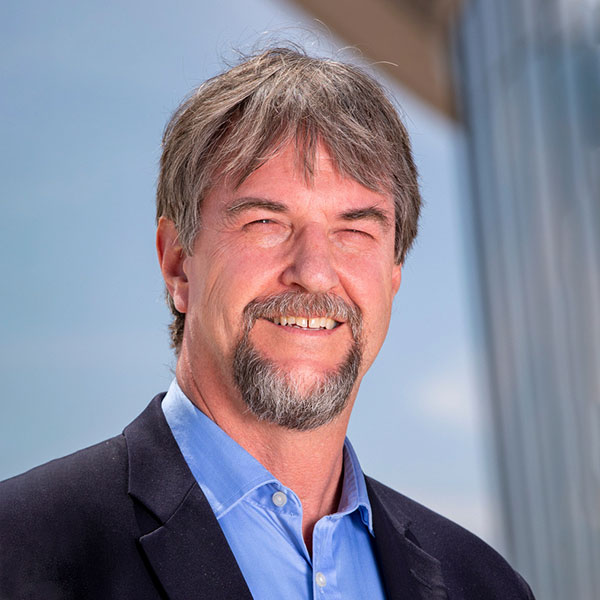 David Bushman
Spaceport engineer with the New Mexico Spaceport Authority (NMSA)
Mr. Bushman has worked in aerospace for nearly 30 years. His experience includes the International Space Station design, astronaut training, rocket propulsion system design and testing, safety, mission assurance, material and processes on the Space Shuttle Redesigned Solid Rocket Motor program. Mr. Bushman was also supported remote sensing applications using NASA aircraft to study bioscience applications like forest health and optimization of coffee harvest. Mr. Bushman has worked as the director of engineering at Masten Space Systems, and a program manager at Sierra Nevada Corporation. At Spaceport America, Mr. Bushman is part of the aerospace operations team and manages rocket launch operations for customers.
Mr. Bushman served as a director of operations for several years in a startup company that converted waste organic material into energy and useful products while eliminating waste. Mr. Bushman has worked on life support systems for the International Space Station, and for the Sierra Nevada Corporation Dream Chaser cargo resupply spacecraft. Mr. Bushman also reviewed Russian life support technology as part of a study to partner with the Russians on the International Space Station. He also supported the Advanced Plant Habitat at Sierra Nevada Corporation prior to its placement on the International Space Station and is currently used to grow fresh crops in space.
Mr. Bushman has previously had experience as an elected leader of several not-for-profit professional societies, including the Utah Chapter of the American Institute of Aeronautics and Astronautics, the Silicon Valley Chapter of the Association for Unmanned Vehicles International, and the Silicon Valley Chapter of the BYU Management Society. As the leader, Mr. Bushman was responsible for the regular operations, planning, and growth of each group with hundreds of members over a several year period while in office.
Mr. Bushman received his Bachelor of Science in Mechanical Engineering from Brigham Young University. As a student he worked as a laboratory lead in Food Science, studied food processing equipment at the Ezra Taft Benson Agricultural and Food institute and performed an engineering internship in Oaxaca, Mexico at the Instituto Agropequario de Oaxaca. Mr. Bushman also received a master's in business administration from Embry-Riddle Aeronautical University. Mr. Bushman served as an elected Airport Commissioner for the city of Tehachapi in California.