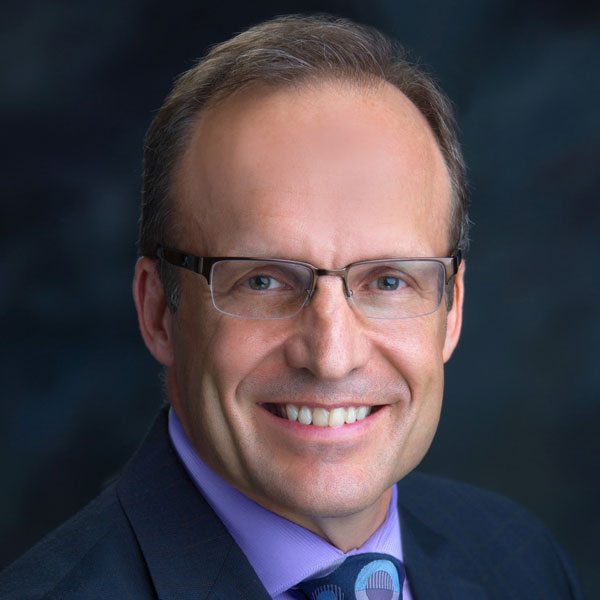 Richard S. Larson, MD, PhD
Retired Vice President for Research
Emeritus Professor of Pathology
University of New Mexico Health Sciences Center
Dr. Richard S. Larson was the original President of the NM Bioscience Authority. His leadership was vital to the establishment and development of this essential state agency. The Bioscience Authority, its Board of Directors, and its staff are all grateful to Dr. Larson for his work and would like to commemorate his time as its first President.
Dr. Larson is a visionary physician scientist, entrepreneur and academic leader who is nationally known for the vital role he has played in advancing medical knowledge, building New Mexico's economy and contributing to the health and well-being of its people.
Prior to his retirement from the University of New Mexico, as the executive vice chancellor and vice chancellor for research at University of New Mexico Health Sciences, Dr. Larson oversaw a broad array of activities and programs in research, education and clinical care. He also led efforts to win a Clinical and Translational Science Award. Under his guidance, the UNM HSC research mission has grown by more than 100 percent – to $203 million in extramural funding in FY 2016-2017.
Dr. Larson is an accomplished inventor and entrepreneur. His scientific achievements include more than 100 peer-reviewed publications and numerous patents. He edited all three editions of Bioinformatics and Drug Discovery (2018), and his research on the use of a novel non-DNA amplification platform for identifying DNA mutations was selected as a Year Book of Pathology and Laboratory Medicine manuscript of the year in 2001.
He also collaborated with scientists at UNM and Sandia National Laboratories to design a hand-held biosensor for point-of-care diagnosis and other applications, which was recognized with the Chief Scientist Award for Excellence from the Defense Intelligence Agency and a Top 100 Technology Award from R&D Magazine.
In his role as a physician leader, he helped launch TriCore Reference Laboratories, which has grown into New Mexico's 10th-largest business and its largest medical laboratory. He currently serves as chair of its board.
Dr. Larson's business acumen is evident in the variety of biotech startups he has helped form. He was instrumental in founding GrowBio, a public-private collaboration that played a pivotal role in legislation that created the New Mexico Bioscience Authority, tasked with building a biotechnology sector in the state. He also leads Healthy Neighborhoods Albuquerque, a collaboration by local anchor institutions to create Main Street jobs by hiring and buying locally.
Dr. Larson's philanthropic interests led him to co-found Cancer Services of New Mexico, a non-profit organization that each year serves more than 2,000 New Mexicans suffering from cancer, free of charge. He currently serves on its board and is president of the Cancer Services of New Mexico Foundation.
Dr. Larson received both his M.D. and Ph.D. from Harvard University. He completed his residency in clinical pathology at Washington University in St. Louis and his fellowship in anatomical pathology and hematology at Vanderbilt University.